Many experts will tell you that the brand doesn't matter. You should select the appliance that fits your needs best. But what if you prefer to dedicate yourself to a particular brand, especially when it comes to furnishing your kitchen or garage?
Which brand should you select? You need to look at the strengths and advantages each brand brings to the table.
Bosch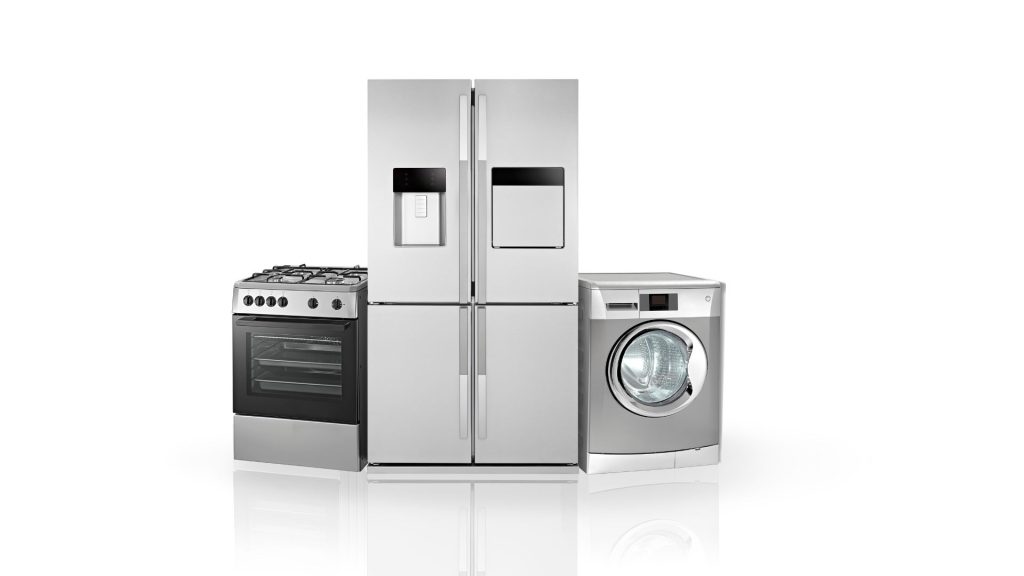 Bosch has a rich history. The brand is the brainchild of Robert Bosch, who created the company in 1886. Robert began as a simple journeyman performing mechanical and electrical engineering works. In the decades that followed, his workshop grew into a global brand with offices in numerous countries worldwide.
In other words, Bosch isn't some fledgling company fighting to make a name for itself. It has centuries of experience to back the many claims it makes.
Bosch makes a wide range of products, from ovens and microwaves to dishwashers, cooktops, washing machines, dryers, and refrigerators. You can furnish your entire home with nothing but Bosch products. They have something to offer for every room in your house.
Their technology is equally diverse. For instance, their catalog includes gas, electric, and induction cooktops. In other words, you have plenty of options to choose from.
Anyone can claim to offer durable appliances. However, Bosch stands out because they have over a century of experience. You can trust them to make products that stand the test of time. You're looking at a lifespan of ten or more years.
It might be a while before you even consider replacing your Bosch appliances and power tools. This is appealing to homeowners that want to save money. Naturally, the way you treat your Bosch appliances matters. They won't last long if you mistreat them.
Bosch reviews are usually solid and encouraging. As with most brands, you can find negative reviews if you look for them. However, most users are happy with their Bosch appliances, which is encouraging.
Customers love the longevity and durability of the brand's appliances, not to mention the numerous options on offer. According to Great-Brands-Only, Bosch power tools and batteries. have a long shelf life.
Bosch is not a luxury brand. They have expensive models, but the exquisite designs and craftsmanship justify those hefty price tags. More importantly, they also offer cheaper options for ordinary consumers.
You don't have to empty your bank account to buy a Bosch device. This worries some people. They don't trust moderately priced appliances. However, the New York Times has classified Bosch as one of the most reliable brands on the market.
Therefore, you don't have to worry that Bosch is cutting corners to make their products cheaper. The quality of their appliances is not in question.
Bosch has excellent customer service. Their award-winning team is knowledgeable and vigilant. They have contributed to the brand's positive reputation.
According to Bosch, they make comfort-driven products whose design, performance, and features complement your daily routine. Their offerings include functions that make the tasks you must execute easier. 
On the whole, you can't say that Bosch devices perform better than their rivals on the market. First of all, most kitchen appliances deliver the same performance. They do the same type of work.
Secondly, you get what you pay for. That being said, Bosch is continuously innovating. They apply for hundreds of patents each year, which is exciting. It tells you that Bosch has big plans for the future.
It is also worth noting the emphasis they have placed on eco-friendly designs. They want to protect the planet by making appliances with energy-efficient features that save money while reducing your impact on the environment.
Bosch offers remote diagnostic services that save you time and money by bringing a Bosch technician to your doorstep. They will also bring the parts needed to fix your defective appliance.
AEG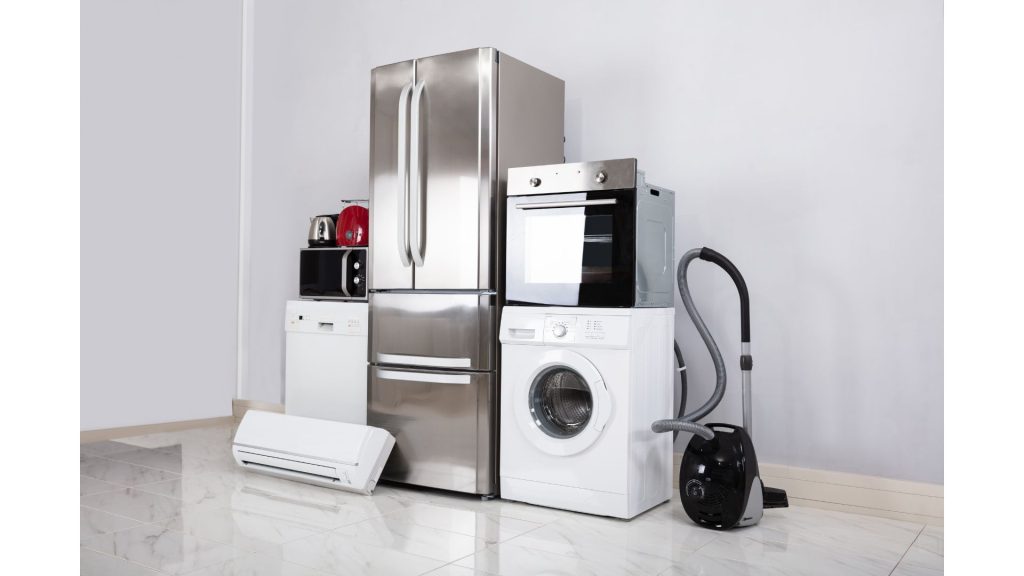 If you're tempted to choose Bosch because of its centuries of experience, you might be surprised to learn that AEG came into existence in 1887. They have just as much expertise to offer.
They made a name for themselves through their innovation. According to AEG, they made the first automatic washing machine. This is on top of introducing heat pump technology to tumble dryers. They even made a green range, also the first of its kind.
It should be noted that AEG is part of the Electrolux brand.
Like Bosch, AEG makes a little bit of everything, including ovens, cooktops, ranges, microwaves, dishwashers, warming drawers, washing machines, freezers, etc. You can furnish every room in your house with AEG appliances if you wish.
You can see from its history that AEG is highly innovative. They make appliances with style and functionality in mind. For instance, their refrigerators maintain the humidity and temperature at a level that preserves the flavor of your food.
They also offer a custom storage system and compartments in hundreds of layouts. Their dishwashers can handle loads of different sizes, depending on the model you choose to buy. All these appliances look amazing. They will accentuate your kitchen's appearance.
AEG products will last a long time. Their warranties prove as much. According to this AEG UK guide, the average AEG appliance has a 2-year manufacturer's warranty. However, CJ&CO has seen AEG devices with 10-year warranties.
This shows that AEG expects its products to stand the test of time. They don't expect their appliances to develop unexpected faults and defects. Otherwise, they wouldn't offer such attractive warranties.
AEG's after-market services are impressive. Besides delivering your appliances, they have expert installers that won't leave until your appliances are working. They can also remove and recycle the old devices you want to replace.
Once you contact AEG, they will allow you to select a delivery and installation date that suits you. Additionally, they have a 14-day free return policy which also speaks to their confidence. Naturally, if your new appliance has faults, the installation team will identify them before they leave.
This allows you to return the defective appliance immediately for a suitable replacement.
AEG has a solid reputation. Again, the presence of negative reviews on some AEG products shouldn't surprise you. Every brand has negative reviews. However, AEG reviews are predominantly positive.
This is encouraging because it shows that most people like what they have seen in the AEG products they have purchased over the years. This makes sense. AEG wouldn't have survived for over a hundred years if it had a poor reputation.
Verdict
Now that you know the strengths of each brand, which option is better? Which brand comes out on top? Consider the following:
1). Technically, you can't go wrong with either option. As was noted above, kitchen appliances will deliver the same performance because they typically work the same way. However, you get what you pay for.
You can't say that Bosch is superior to AEG after comparing an expensive Bosch product to a cheaper AEG item.
2). Their warranties are similar. You can't say Bosch offers better warranties than AEG or vice versa. Therefore, you can't use this category to choose between the two.
3). Neither option is a luxury brand. Their price tags are similar. Even though Bosch is more renowned worldwide, the brand's prices are not necessarily higher than those found on AEG appliances.
If you've noticed some differences in the price, they are not significant enough to shape your decision.
4). The origins of the appliances raise questions. Bosch appliances from Germany have a lot in common with their AEG counterparts from Italy. In fact, the quality is, more or less, the same. But the same cannot be said for Bosch appliances from Turkey, China, and Thailand.
Or, at the very least, some people are suspicious about Bosch appliances made outside Germany. They don't like the fact that Bosch uses subcontractors. This pushes them toward AEG because the brand makes its own products.
This gives AEG an edge. However, Bosch is known for making appliances with superior performance and greater longevity.
In that regard, you cannot argue that either option is better than the other. You don't even have to choose between the brands. Find the appliance that matches your needs, regardless of the brand, and buy it.